The Anne of Green Gables Cookbook by Kate Macdonald
"The Anne of Green Gables Cookbook" is a delightful collection of recipes inspired by the beloved classic novel by L.M. Montgomery. The cookbook is written by Kate Macdonald, a descendant of L.M. Montgomery, and contains over 50 recipes inspired by the characters and events in the book.
The book is organized by season, with each section featuring recipes that reflect the flavors and ingredients of that time of year. From summer raspberry cordial to autumn apple turnovers, the recipes are creative, easy to follow, and delicious. There are also recipes for classic Canadian dishes such as butter tarts and maple sugar candy.
What sets this cookbook apart is its charming illustrations and anecdotes from the Anne of Green Gables series. Each recipe is accompanied by a quote from the books that relates to the dish, making it a fun and interactive experience for fans of the novels.
Overall, "The Anne of Green Gables Cookbook" is a must-have for fans of the series and anyone who loves classic Canadian cooking. It's a delightful tribute to L.M. Montgomery's enduring characters and their love of good food.
Looking to purchase this wholesome book: https://amzn.eu/d/2Ukx4gq
Love, Esther
Veganista by Luna Trapani
"Veganista" by Luna Trapani is a comprehensive cookbook for anyone looking to incorporate more plant-based meals into their diet. The cookbook contains over 100 vegan recipes that are easy to follow and use accessible ingredients.
The author, Luna Trapani, is a vegan chef and blogger who has been creating delicious vegan dishes for years. She brings her expertise to this cookbook, providing readers with a variety of recipes for breakfast, lunch, dinner, and even dessert.
One of the things that makes "Veganista" stand out is the range of recipes. The cookbook includes classic vegan dishes like tofu scramble and lentil soup, but also offers more creative options like jackfruit tacos and tempeh bacon. The recipes are also organized by meal type, making it easy to plan your meals for the week.
Another standout feature of "Veganista" is the beautiful photography. Each recipe is accompanied by a full-color photo that showcases the dish, making it easy to see what you're making and how it should look. The photos are also a great source of inspiration for anyone looking to improve their food photography skills.
Overall, "Veganista" is a great cookbook for anyone looking to add more plant-based meals to their diet. The recipes are delicious, easy to follow, and use accessible ingredients, making it a great resource for both novice and experienced cooks alike. The photography is also a nice touch that adds to the overall appeal of the cookbook. I would definitely recommend this cookbook to anyone interested in vegan cooking.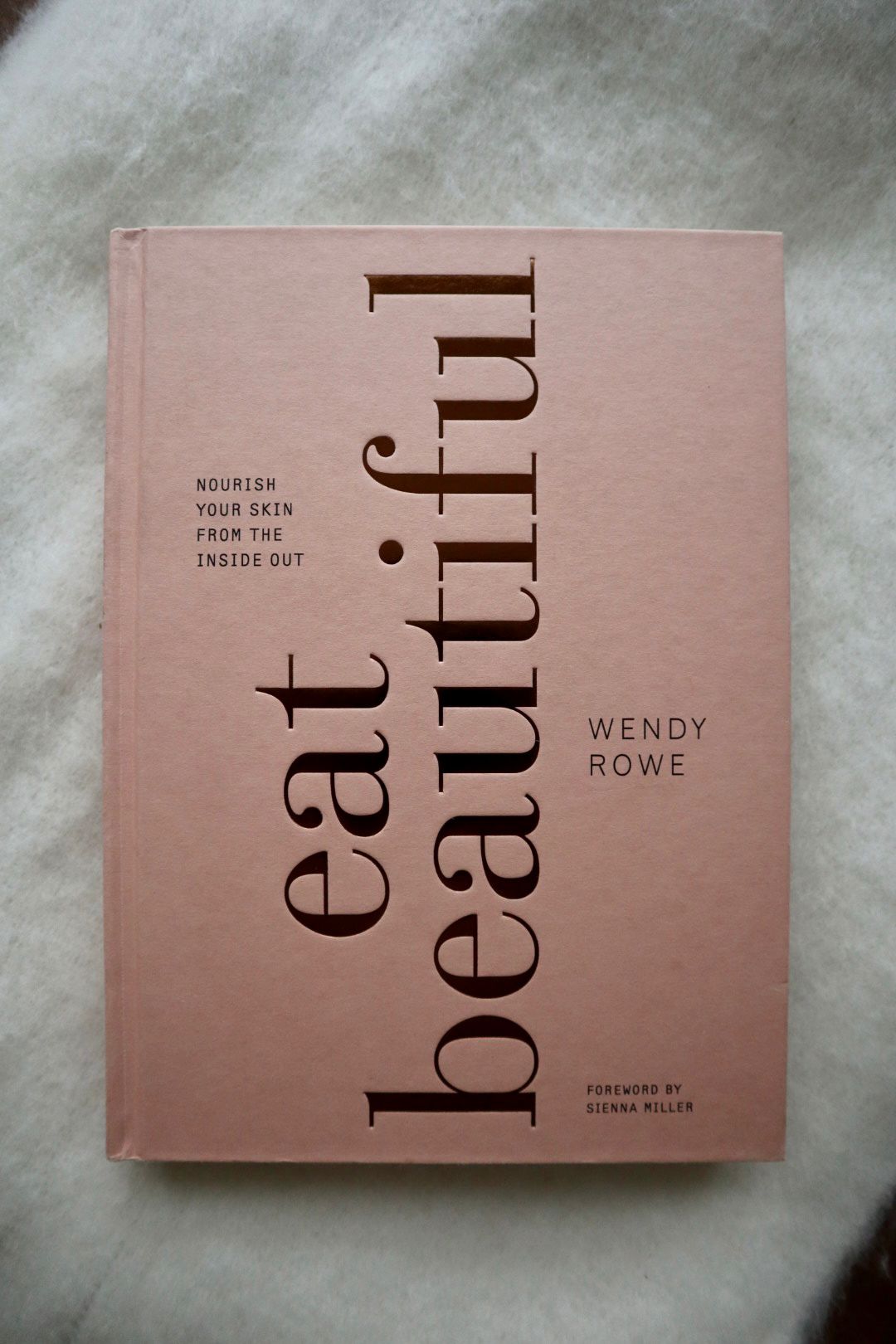 Book review Eat Beautiful by Wendy Rowe
"Eat Beautiful" by Wendy Rowe is an excellent guide to achieving healthy, glowing skin through diet and nutrition. As a professional makeup artist, Rowe has worked with some of the biggest names in fashion and beauty, and her expertise in the industry shines through in this book.
The book is organized into chapters that focus on specific skin concerns, such as dryness, aging, and acne. Each chapter provides a wealth of information on the causes of these skin issues and offers practical advice on how to address them through food choices.
Rowe emphasizes the importance of a balanced diet that includes a variety of whole foods, such as fruits, vegetables, nuts, and seeds. She also recommends incorporating certain superfoods into your diet, such as kale, blueberries, and chia seeds, which are rich in nutrients that are beneficial for the skin.
One of the strengths of this book is the delicious and easy-to-follow recipes that Rowe includes. From smoothies to salads to main courses, each recipe is designed to promote healthy skin from the inside out. The recipes are also accompanied by stunning photographs that make the food look as good as it tastes.
Overall, "Eat Beautiful" is an informative and inspiring book that will appeal to anyone who wants to improve their skin health through diet and nutrition. Rowe's knowledge and passion for the subject shine through in every page, making this book a must-read for anyone interested in natural beauty and healthy living.
"The Power of Choice" by Kelly Weekers.
In "The Power of Choice," Kelly Weekers presents a comprehensive guide to help readers take control of their lives by making better choices. The book provides practical strategies for making more conscious decisions, understanding our own thought patterns, and managing our emotions effectively.
One of the most valuable aspects of the book is the way it breaks down decision-making into specific steps, making it easier to approach complex choices with confidence. Weekers emphasizes the importance of taking the time to evaluate our options, weighing the pros and cons, and ultimately making decisions that align with our values and goals.
Throughout the book, Weekers also provides a range of helpful exercises and techniques for managing stress and anxiety, building resilience, and improving communication skills. These tools are particularly useful for anyone looking to improve their personal and professional relationships.
Overall, "The Power of Choice" is an insightful and practical guide to help readers take control of their lives and make better choices. Weekers' engaging writing style and real-life examples make it an enjoyable and inspiring read for anyone looking to live a more fulfilling and purposeful life. I highly recommend this book to anyone seeking to improve their decision-making skills and create a more fulfilling life.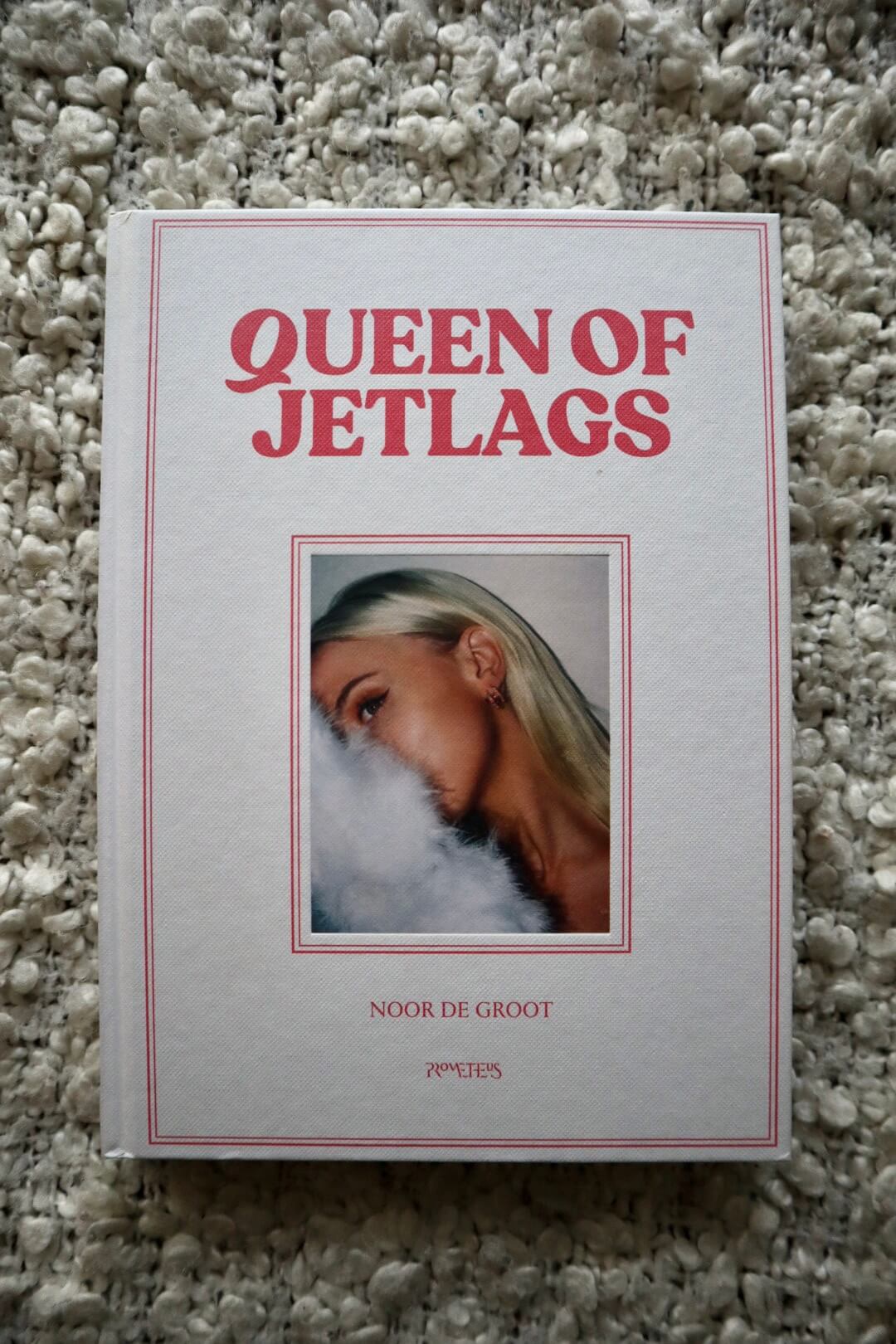 Book review Queen of Jetlags, Noor de Groot
The Netherlands have a few huge influencers, Noor de Groot is one of them.
With her account, Noor Kleinenberg de Groot 🍓 (@queenofjetlags) • Instagram-foto's en -video's she inspires me on a daily basis. She lives the life most of us can only dream of, and she shares it all with us.
Love it!
I wanted to buy her book for the longest time and never got around to it somehow.
I gave it to myself for Christmas, it is such an easy read.
This book is great for everyone who wants to know more about the influencer life. There are tips on authenticity, filter usages, etiquette.
If you like to get tips and tricks on how to build an amazing Instagram page like her, just buy the book. You will not be disappointed!
Book review, Somebody feed Phil: The Book
If you know me, you know I collect cookbooks. I have a favorite cooking show on Netflix called: 'Somebody Feed Phil'. It is so wholesome, so comforting to watch. Phil Rosenthal hosts the show, this man has no enemies in life, you can not help to fall in love with him.
He travels the world and takes us along. The show has visited so many places, Tel Aviv, New Orleans, Amsterdam, Marrakesh etc etc… he finds the best food and meets the most amazing people everywhere he goes.
And now, there is a cookbook! Omg! I obviously had to put it at the top of my Wishlist for Christmas, and come Christmas eve, there it was, waiting for me.
The book contains all the cities they visited in season one. It shows us all the recipes you wanted to have if you watched the show. It is amazing!
Now…if you have not yet heard of this show, do yourself a favor and add it to your watchlist.
You are welcome!
Book review Sunday Suppers, Karen Mordechai:
Has there ever been a cookbook more suitable for a person like me?
Slow living, gorgeous photography and inspiring menu's…a must have on your shelf.
I love cookbooks that seem at least, relatively easy, doable and don't contain ingredients no one has ever heard of.
This is it. Mordechai's style is casual, simple yet sophisticated. The whole book feels slow paced, it revolves around friends and family with whom you share food.
I can go on for hours I think….just buy the damn book already.
You will not be sorry.
Ps: for my fellow content creators….she makes an amazing flatlay item! Just saying….
Book review Madame Bovary, Gustave Flaubert
As most of you know, I am a fan of literature. Madame Bovery, and this gorgeous edition, was recently added to my collection.
We all know the story about Emma's boredom I think… but for those who don't, a tiny synopsis: Emma is a farmer's daughter who soon gets tired of village life. She wants some excitement like most girls in their teens want. (apparently also in the 18th century). Country doctor Charles has her ticket away from her father's pig farm and she marries him.
It soon becomes apparent that life with Charles is not very exciting either and Emma plunges into one affair after another. She also builds up a big debt by dressing the house and herself as if she were royalty. All this stems from an overpowering boredom. Charles Bovary agrees, he is head over heels in love and kisses the ground Emma is walking on.
What the most funny thing about this book is, nothing really happens, and still Gustave made this into a page turner.
I would recommend at least reading it once to see for yourself.
Book review Little book of Gucci, Karen Homer:
After recently seeing the movie about the house of Gucci I was wondering what else this book would teach me.
As a fashion lover, and someone who is sensitive to pretty covers I immediately fell in love with this book.
Karen Homer tells this historical tale about a fashion empire and the more recent history with Tom Ford at the wheel. For anyone who loves fashion and esthetics, you really need to get your hands on this tiny book.
Who does not dream about one day owning the signature items like the belts, loafers or a bag.
Book review The Little book of Cottagecore, Emily Kent:
The smell of fresh baked bread, slow mornings filled with coffee and home made things…that is cottagecore.
Going back to a more simpler life, where we made our own food, we knew basic sewing, gardening made us oh so happy and beekeeping was a trend.
If slow living, a wholesome life is something you would like to know more of, or want to get some easy instructions, this is the book for you.
Easily applicable in our day to day lives this cute little book is a delish to have in your own cottage.
Book review Period Power, Maisie Hill:
Just in case you don't know who Maisie is : Maisie Hill
This fierce redhead is not only funny, she seems to have a deep understanding of women's health.
This book is for everyone who has ever wondered what hormones in your body exactly do. How your monthly cycle affects your body and how to cope with allll the feelings that come with that.
Period Power is a profound but practical blueprint for aligning daily life with the menstrual cycle, to give women a no-nonsense explanation of what the hell happens to their hormones every month and how they can use each phase to its full advantage.
I was surprised to see a whole community online now tracking their cycles and taking charge.
If you love to know more about this subject, just visit the link at the start of this article!
Book review The F*ck It Diet, Caroline Dooner:
I am hoping when you read this review, without even blinking twice you'll know, this is the book for me. As a lover of the French way of eating, croissants, wine and all other indulgences life has to offer, this book warms my heart.
To those who have heard of Caroline Dooner, or don't, this author is one to embrace especially as a woman. Gone are the days where we feel guilty for eating, not sticking to our diets, having a roll here or there. Let this bestselling author be an inspiration in your day to day lives.
In her own way full of humor and compassion she shines a light on how we can create a healthier lifestyle, a better relationship with food and thus for a more happier life.
I loved how she goes against all the things modern diets tell us. I think it is a must read for all who have ever tried dieting. It fits perfectly into the body positivity movement I love so much.
Book review Kinfolk Travel, John Burns:
As you all know by now, I am a huge fan of the Kinfolk Magazines and books.
The way they approach life, more meaningful and slow is something that suits me a lot.
Now I found this Travel edition which featured over 25 gorgeous destinations and ways to explore them more mindfully.
These books are not only gorgeous ( https://www.instagram.com/p/CfTKMb0Lu6B/?utm_source=ig_web_copy_link) but I love how you can pick it up at any moment and be swept off your feet.
As the pioneers of Slow Living I could not feature this book on this website, don't you think?
This book is perfect for all lovers of stunning images, travel and the kinfolk community. 
Book review The art of simple living, Sam Lacey:
This book has really captured my heart. I love how it helps with living a somewhat more wholesome life. There are tips and tricks about decluttering, mindfulness and how to make your relationships more meaningful.
As we tend to be so busy during our week, we don't take time to enjoy the little things, this book gives practical tips. How to do more with less, how to be in the moment.
I think this will make for a perfect gift around the holidays to someone near and dear to your heart, for whom you'd wish they could stop and smell the roses.
Book review Home Body, Joanna Gaines:
#1 New York Times bestseller In Homebody: A Guide to Creating Spaces You Never Want to Leave, Joanna Gaines walks you through how to create a home that reflects the personalities and stories of the people who live there.
What I loved about this book, is that in the time that Covid was at it's worst it gave me some hold on what I could do in my home to make it a cozy place.
As we were all in lockdown, books like these, were we get to see the farmhouse style of the author, really gave me a sense of community. There are many Instagram pages to be found that play into this exact feeling.
If you are looking for an visual pleasing and detailed written book that will not only help your design skills but also give you a wholesome feeling, make sure to give this a try.
Book review Slow Living, Eva Krebbers:
Slow living is a lifestyle which encourages a slower approach to aspects of everyday life. Slowing down makes you appreciate your blessings and the little things in everyday life.
This book simply tells us: We live in a world where everything is becoming faster and more digital. To counterbalance this, more and more people have a need to create themselves, to learn something new and to see tangible results. This book is an ideal start for those who like a lot of different things, and want to try everything.
It is a Dutch book, so be mindful of that. However the photography in it is surely worth the buy.